Meeting Patricia Roberts is like a shot of caffeine first thing Monday morning—full of energy and essential.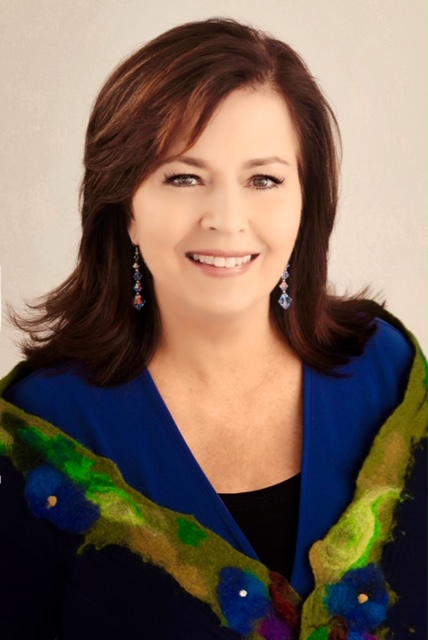 Patricia Roberts, author of Route 529 and Chief Operating Officer for Gift of College, Inc.
Tell us about yourself and how you came to be an author.
Roberts: As a young girl growing up in rural Pennsylvania (and watching tv shows like That Girl and The Mary Tyler Moore Show), I dreamed of living in a big city and having both a career and a family someday. After graduating from college, I selected a destination in close driving distance to my hometown so that I could still see my mom regularly – and I've been in New York City ever since. I live in a quaint neighborhood called Brooklyn Heights (just a four-minute ferry or subway ride from Manhattan), I love being a mom, and I have a professional role that I love as well. Over the past 20+ years, I've had the opportunity to combine my interest in financial empowerment, my belief in the importance of higher education, my legal and product management experience, and my expertise with certain investment tools to help tens of thousands of families prepare for the cost of higher education through my work with 529 college savings plans.
I've always loved to write. I was editor-in-chief of my high school's newspaper, editor of my university's political science journal, and a winner of a number of writing awards in law school. With my love of writing and a bit of extra time on my hands during this period of social distancing, and with my determination to continue to raise awareness and use of 529 plans, I decided to create an easy to understand, informative and reassuring guide to help parents plan ahead for higher education expenses – with a bit about my personal savings journey sprinkled in.
What was the inspiration for Route 529?
Roberts: A primary source of inspiration for the book was the peace of mind that planning ahead for my son's college costs has provided me. Now that he is about to graduate from college debt-free, I wanted to share with parents of younger children, in an encouraging way, the steps I took to get here and the sense of accomplishment that comes with having been well-prepared for the expenses we faced.
Talk about why you formatted the book the way you did.
Roberts: I'm a visual thinker and I have always thought of the saving and investing process as a journey.  For that reason, I creatively incorporated many travel-related concepts into my book – starting with the title, Route 529. From the first chapter (which is about the importance of starting with one's destination in mind and developing a roadmap to get there) to the last (which is about arriving at one's educational destination and celebrating the open road of possibilities that lies ahead), there are relatable travel themes throughout.
In addition to sharing my subject matter expertise, I felt it was essential to weave in a bit about my personal story.  I know that saving for a long-term goal like college can feel very abstract, especially for parents of young children. By starting off the book with a foreword written by my son, a college senior, about his experience of growing up in a family where we prioritized saving for his education and how he benefitted from that experience, I thought it would help parents have a more concrete understanding of the impact that saving could have on their own families.
Beyond this, I felt aspects of my personal story – as a first-generation college who nearly missed the opportunity to pursue higher education because of cost, as a law school graduate who paid back tens of thousands of dollars in student loan debt, as a new mom who decided to save a little at a time directly from my paycheck into my son's college fund, and as a mom now excited to see my son graduate debt-free from college – would serve to explain my passion for the work I do and would be of potential interest to readers. My dedication to the book to my mom provides valuable insight as well as to why I care so much about this topic.
By sharing some of my own experiences and savings strategies and stories from parents I've met through the years, I thought the book would be more relatable. These are included within many of the chapters in sections called "A Peek into my Journey" and "Stories from the Road".
I decided to write short, easy-to-digest chapters with key takeaways at the end of each because I know how busy parents can be and how hard it sometimes is to find time to fully concentrate. I always liked books that provided chapter summaries. I also include a number of visuals to help drive some of my points home. Additionally, I bust a variety of common myths about 529 plans, and I provide useful strategies for making the most of available time leading up to higher learning. My goal was to create a clearly written book sprinkled with great ideas and inspiration throughout – and I believe I accomplished that. I'm happy to see that many of the reviews the book has already received reflect exactly what I had hoped for.
What takeaway do you want your readers to have when they finish reading?
Roberts: I want readers to feel encouraged that saving for higher education IS possible and that getting started and taking small, consistent steps can go a long way.
What action do you your readers to take?  
Roberts: I'd like readers to feel they have been empowered with both the information and inspiration they need to begin saving for their child(ren)'s futures.
Purchase a copy of Route 529 on Amazon. It's worth reading.