College Countdown is proud to share insights from industry pros with you. Learn more about our contributors below.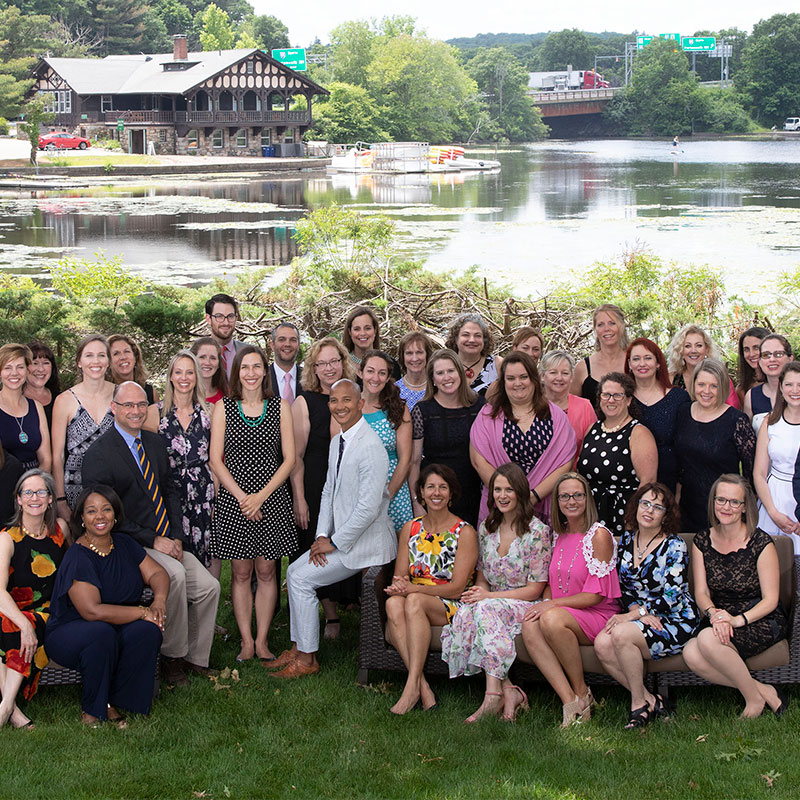 Bright Horizons College Coach® is the nation's leader in educational advising. We help students and families across the country navigate the path to college, with a team of experts — all former admissions and financial aid decision-makers at top schools — who know the process from the inside. Collectively, we've helped more than 32,000 families successfully manage every aspect of college admissions, from choosing schools, to creating stand-out applications, to economically saving, and financing it all.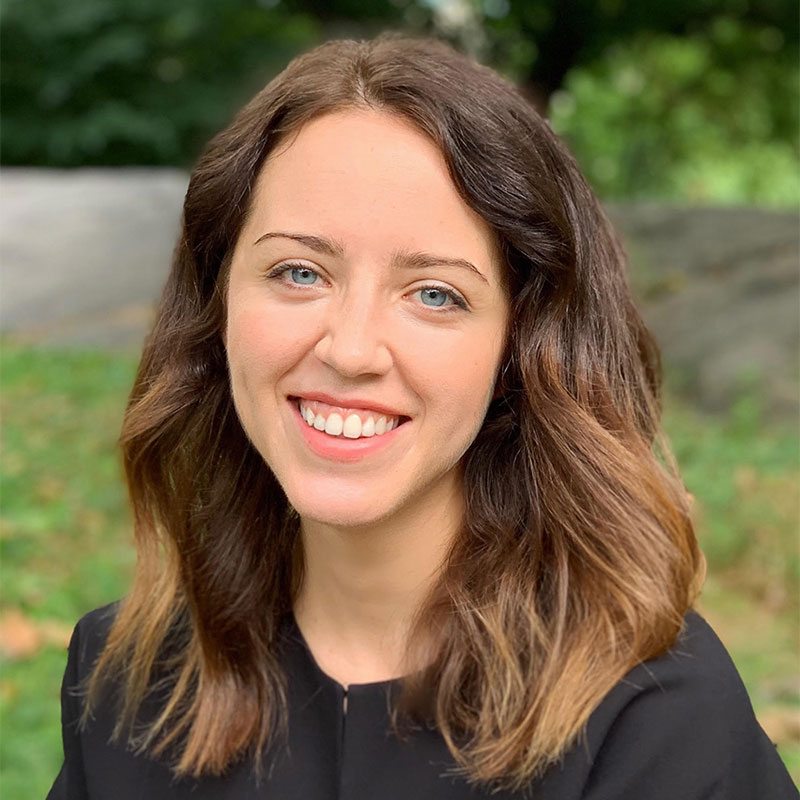 Dr. Jennifer Tharp is the assistant dean of student academic services and director of student success at The King's College in New York City. She earned a Ph.D. in Higher Education from Azusa Pacific University, where her research focused on college student thriving and success. Dr. Tharp teaches at the graduate level and consults nationally in the area of student success. Explore more of her work at drjennifertharp.com.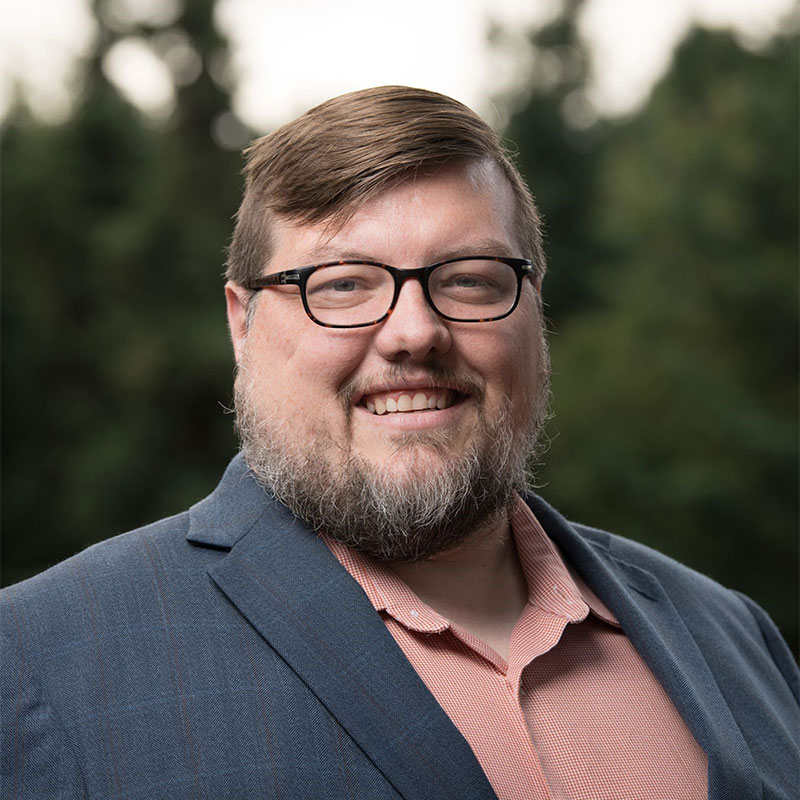 Dr. Neil Best has been working in Higher Ed for almost 20 years. He received his PhD from Azusa Pacific University in Higher Education and his dissertation explored on the campus climate predictors of sexual assault victimization. He has professional experience working in the areas of Equity and Compliance, Diversity and Inclusion, Residence Life, Student Engagement, Leadership Development, and Student Conduct. He currently serves as Deputy Title IX Coordinator and Civil Rights Investigator at the University of Alaska Anchorage. His research interests focus on student success and sexual violence prevention and he has taught classes on Student Success, Student Conduct, and Research Methods. In his free time, he loves exploring the great state of Alaska with his partner and three young daughters.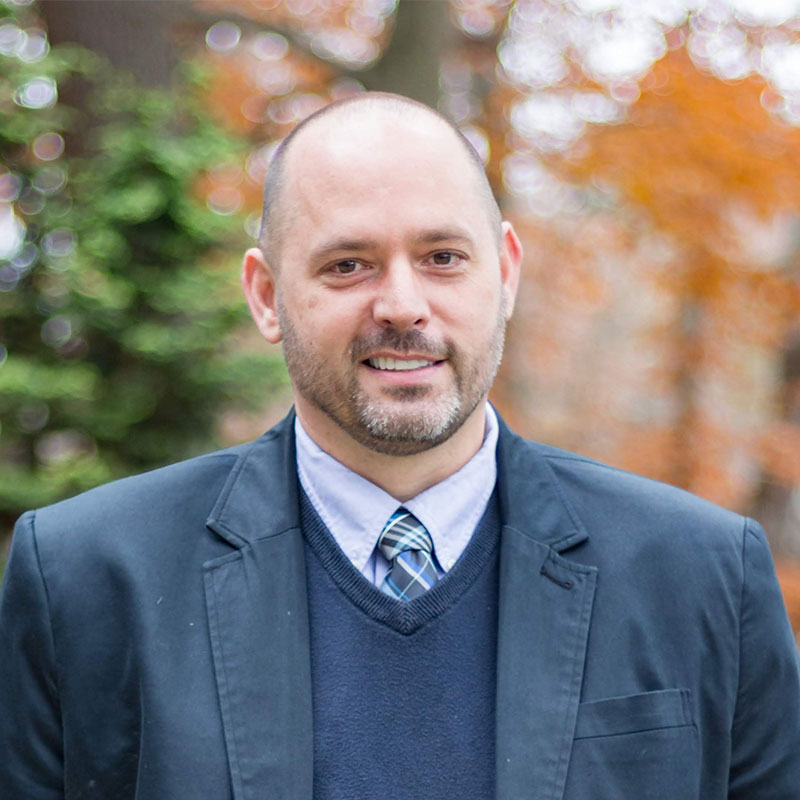 For over twenty-five years, Dr. Gregory T Bish (Ph.D., Azusa Pacific University) has brought his creativity and leadership to his work identifying learning outcomes and goals in areas of global education, community engagement, and student development. Informed by design thinking principles, he has brought a student-centric approach to his various roles as director of global and experiential learning at Gordon College (Wenham, MA), director relief and overseas personnel at World Hope International (Alexandria, VA), and associate dean for student involvement and leadership at Houghton College (Houghton, NY).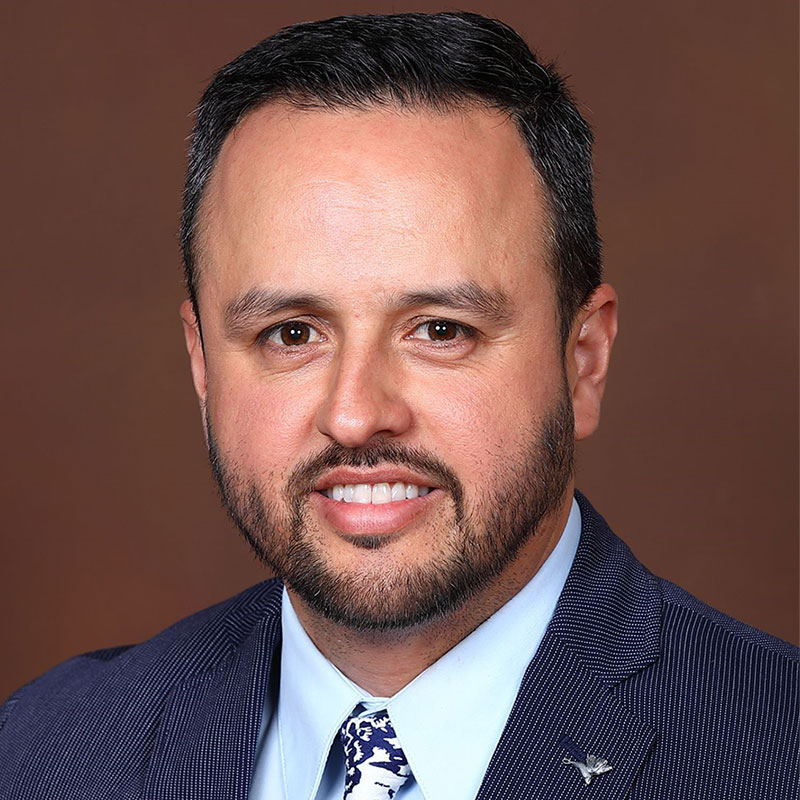 Dr. Oscar Espinoza-Parra serves as Dean of Enrollment Services at College of the Desert. He holds a Ph.D. in Higher Education from Azusa Pacific University, a master's degree and dual bachelor's degrees from the University of Nevada-Las Vegas and Reno. He is a faculty member at Maryville University.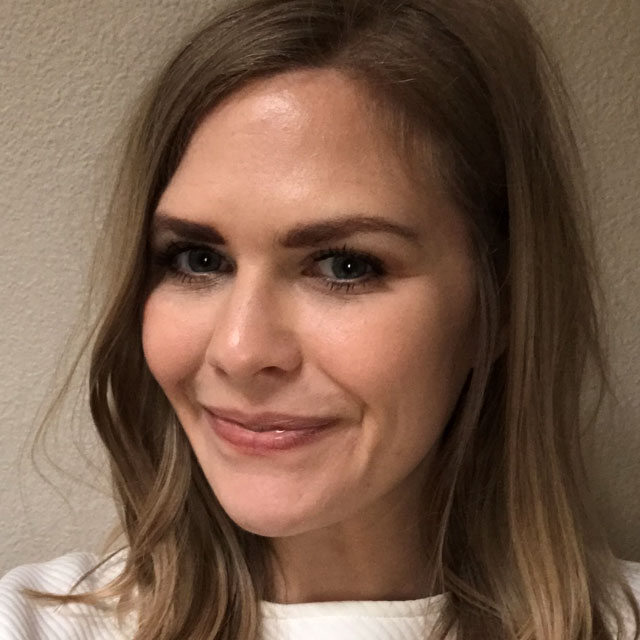 Laura Reisert Kalinkewicz is a higher education professional with over a decade of experience. She oversaw undergraduate admissions at Pepperdine University and completed doctoral coursework at Azusa Pacific University. Her career has focused on counseling students, parents, colleges, and enterprise companies on admissions, financial aid, technology, talent, and workforce development.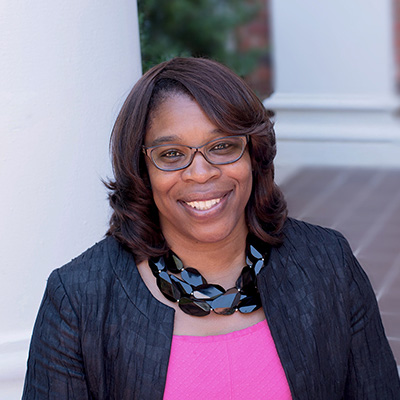 Michelle is VP For Student Success at Credo and partners with colleges to foster student achievement. Michelle's background encompasses academic/student affairs, diversity and inclusion, and college administration across a variety of higher education settings. She earned her B.A. and M.Ed. from the University of Virginia and Ed.D. from Northeastern University.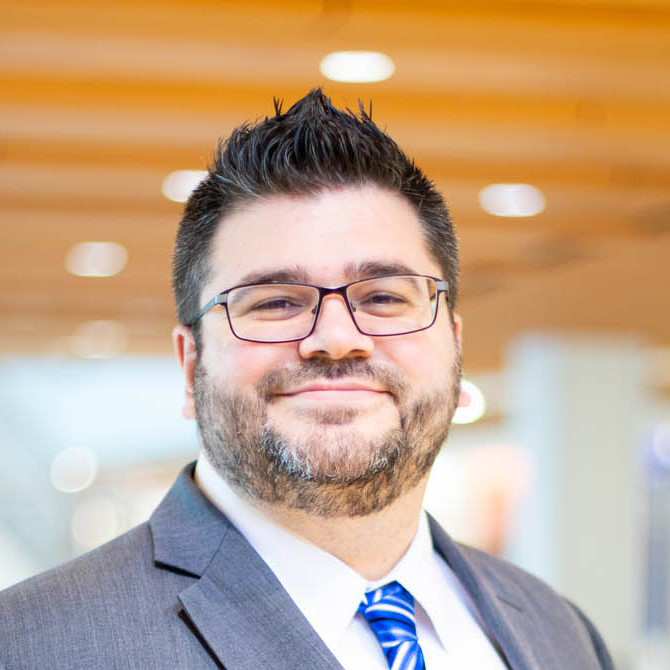 Jonathan Yorkowitz currently serves as Associate Dean of Students at Top-5 ranked University of Florida (UF). His work within the Division of Student Life focuses on leading the Dean of Students Office with its mission to encourage growth, provide care, and promote accountability for the 55,000+ Gators studying at UF. Jonathan oversees staff and programs that engage institution-wide crisis response, non-clinical case management, behavioral accountability, food insecurity, medical petitions, and other functional areas aligned with the Student Life Division's health and wellness initiatives. He has worked for more than 15-years to support the holistic educational experience of students at colleges and universities in California, Washington, Texas, Indiana, and Florida.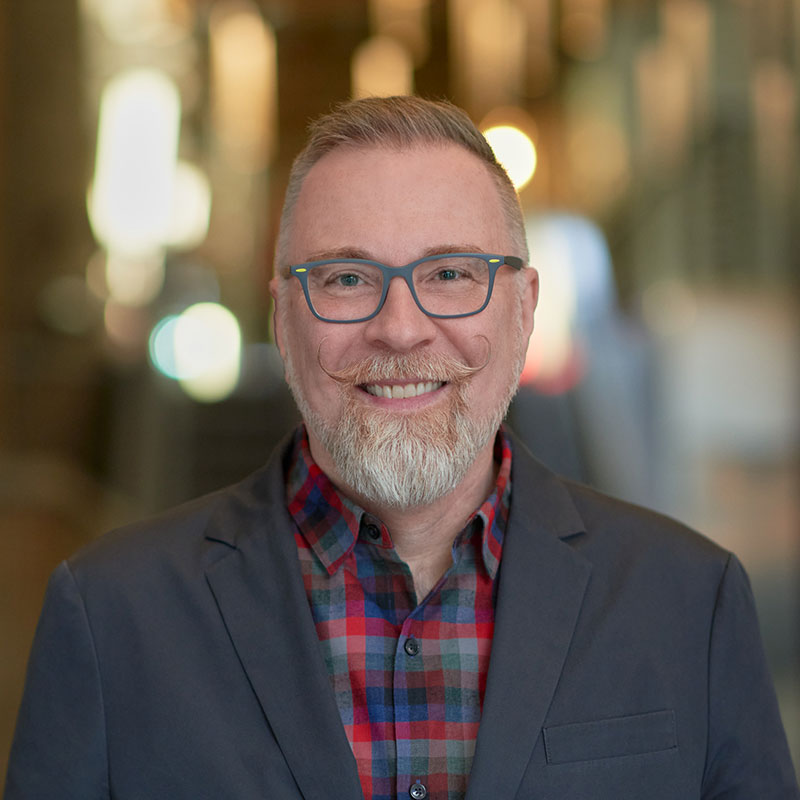 Eric Bennett has over three decades of experience in higher education managing recruitment and marketing, financial aid, and student development at three universities from Georgia to California to New York City. Eric recently put his experience to use launching Bennett Collaborative, a small business that creates content for brands with purpose. With his reputation for being an effective communicator, Eric writes for all kinds of industries from finance and college savings to education and disability services. He even dabbles with writing short stories.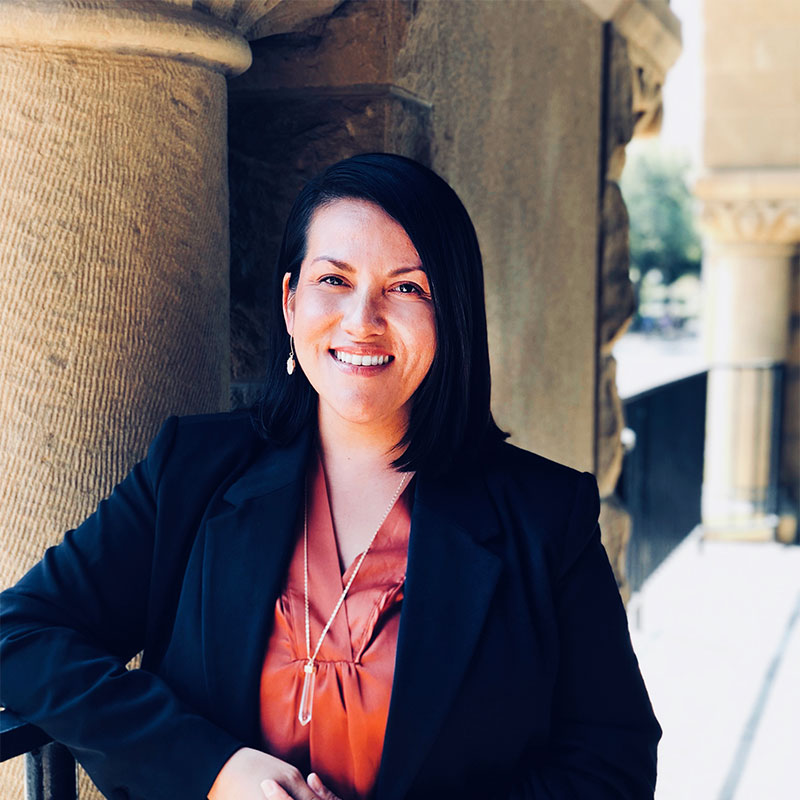 Dr. Caldera earned her EdD in higher education administration and leadership from Azusa Pacific University and dedicated her research to undocumented college student experiences. She has presented her research at the Association for the Study of Higher Education conference (ASHE) and regularly hosts webinars to teach best practices for working with undocumented college students. She serves her Latino community at Stanford by co-founding the collective, Árbol, an affinity group for Latino student affairs professionals and recently received the honor of serving as the keynote speaker at the 2019 Latina Youth Leadership conference hosted at Stanford University by the Latina-interest sorority, Lambda Theta Nu, Inc. She has also presented on "Growing your Community Cultural Wealth" at the Peninsula College Fund annual youth leadership conference and has served as a panelist at the 2019 summer seminar for The Gates Scholarship Foundation.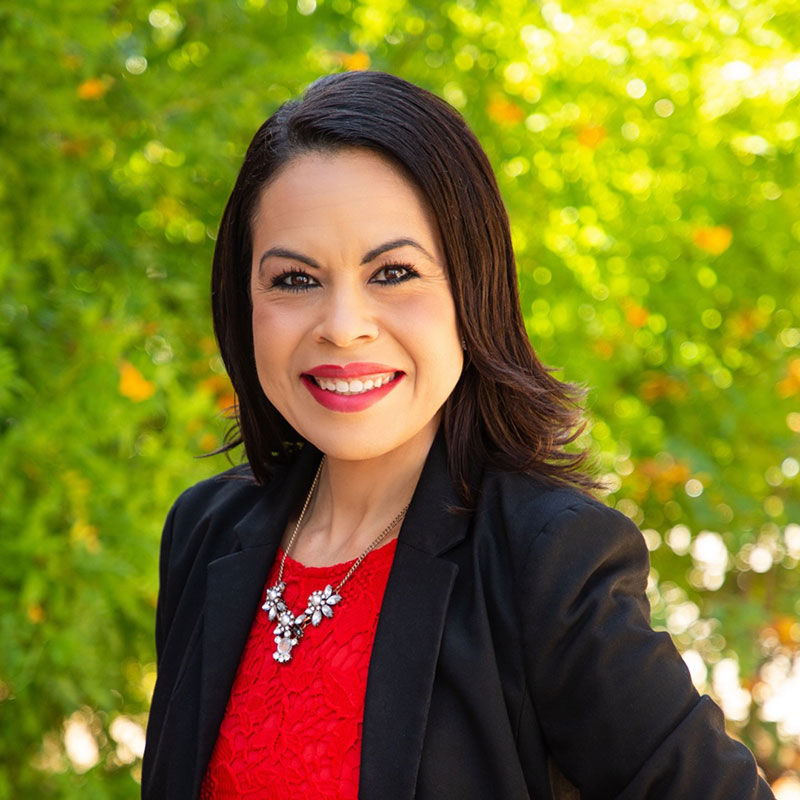 Dr. Marla Franco serves as the Assistant Vice Provost for Hispanic Serving Institution (HSI) Initiatives at the University of Arizona and is a member of the president's senior leadership team. Her higher education career spans 20 years and two states, California and Arizona. She has championed access and equity in higher education for all students and has authored publications to further understanding of HSIs. She is a first-generation college graduate and earned her PhD in Higher Education Leadership at Azusa Pacific University.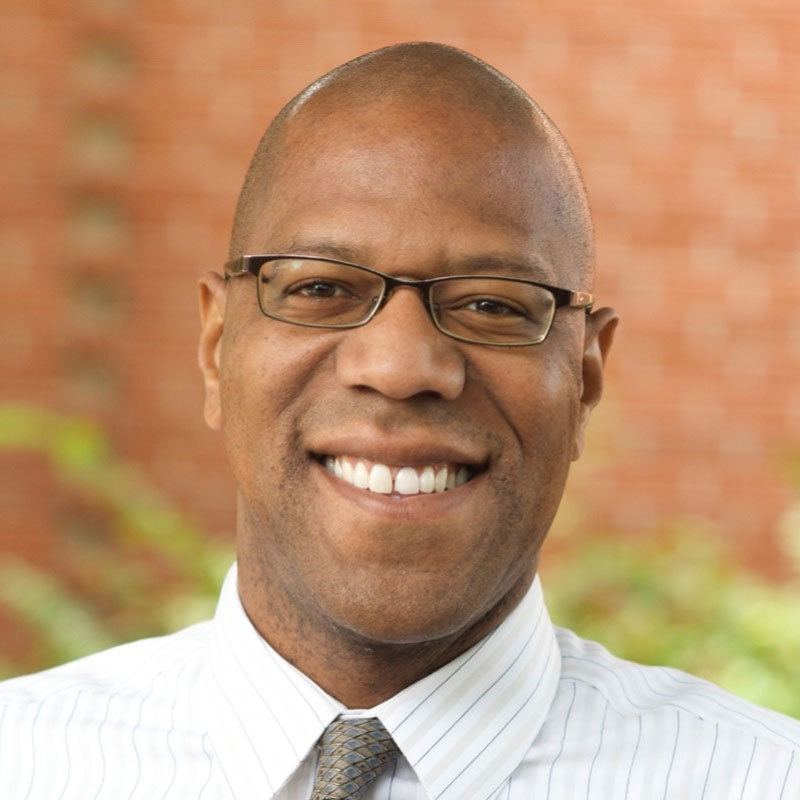 Dr. André Stephens spent 25 years in Enrollment Management at Biola University before being appointed Vice President for Student Development in 2016. In this role, André leads a dynamic team of co-curricular staff who desire to provide meaningful learning experiences for students. He is also an active participant in higher education professional organizations currently serving as vice chair of the Council of Christian Colleges & Universities (CCCU) Commission for Student Development. André earned a Ph.D. in Higher Education Administration from Claremont Graduate University.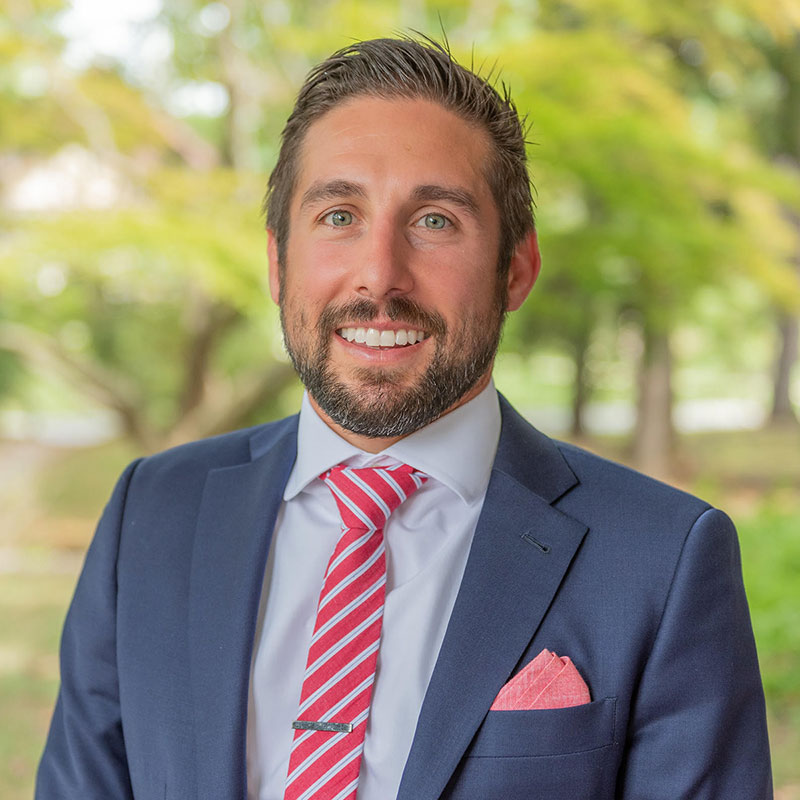 Dr. Richie Gebauer is the Assistant Dean for Retention and Student Success at Cabrini University and serves as the Faculty Director of the IMPACT (Leadership) Living and Learning Community. His research focuses on the impact of learning communities on the integrative learning practices of first-year college students. Dr. Gebauer has authored publications advancing research and practice as it pertains to learning communities, the first-year experience, first-year seminars, academic and professional advising, and academic recovery. He earned a B.A. from Franklin and Marshall College, a M.Ed. from James Madison University, and an Ed.D. from Cabrini University.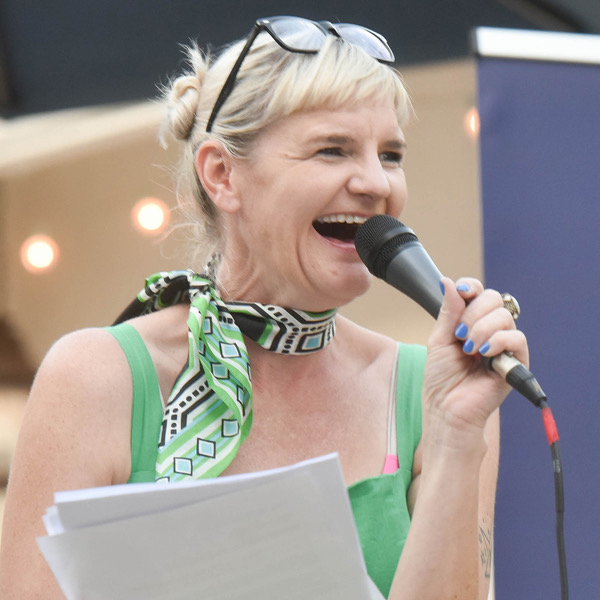 As one of College Access Plan's founders, Mo can't think of anywhere else on earth she'd rather be. The students she meets everyday inspire her to work hard and laugh a lot. It's easy for her to be passionate about college: it was as an undergraduate at Michigan State University receiving a BA in English that Mo developed into a scholar, became a community advocate, and made the friends of a lifetime. She has since gone on to obtain an MA in English from the University of New Mexico and a Masters of Public Administration from USC and spent nearly two decades teaching community college English, which helped to build her passion for educational equality and access. CAP allows her to combine these passions and work shoulder-to-shoulder with the most amazing students, staff, board, and community she could have ever imagined.
In addition to her role at CAP, Mo proudly serves on the Leadership Council of Collaborate PASadena, a shared initiative of the Pasadena Public School district, community organizations, and the city/local governments of Pasadena, Altadena, and Sierra Madre. She also serves on the board of Action Kivu, a nonprofit organization that collaborates with local nongovernmental organizations in the Democratic Republic of Congo and invests in Congo's women, children, and communities through vocational training and education, creating paths toward peace and prosperity.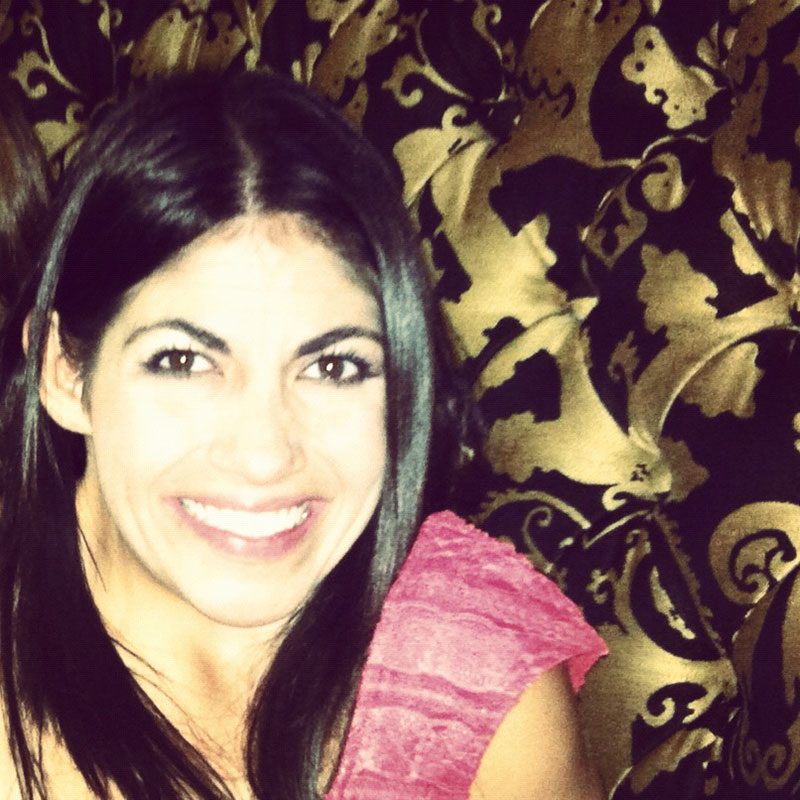 Courtney Stevenson is a Licensed Mental Health Counselor in New York and a Licensed Professional Counselor in Texas. She currently serves as the Director of Student Counseling and Wellness Services at Stella and Charles Guttman Community College in New York. As the director, she leads strategic efforts with clinicians on staff and across the CUNY system and actively contributes to the development of a growing counseling center, providing mental health counseling, trainings, groups, and campus-wide initiatives to promote students' overall growth and wellbeing.